Meanwhile, more than 60 per cent of irrigated cropland is water stressed and 11 countries, all in Northern Africa and Asia, need to urgently adopt sound water accounting, clear allocation, modern technologies and to shift to less thirsty crops.  
Water math 
Although "the inherent characteristics of water make it difficult to manage", the SOFA report upholds that it "be recognized as an economic good that has a value and a price". 
"At the same time, policy and governance support to ensure efficient, equitable and sustainable access for all is essential". 
Noting that the rural poor can benefit substantially from irrigation, the report recommends that water management plans be "problem-focused and dynamic". 
Despite that water markets selling water rights are relatively rare, SOFA says that when water accounting is well performed, rights well established and beneficiaries and managing institutions participating, regulated water markets can provide equitable allotments while promoting conservation.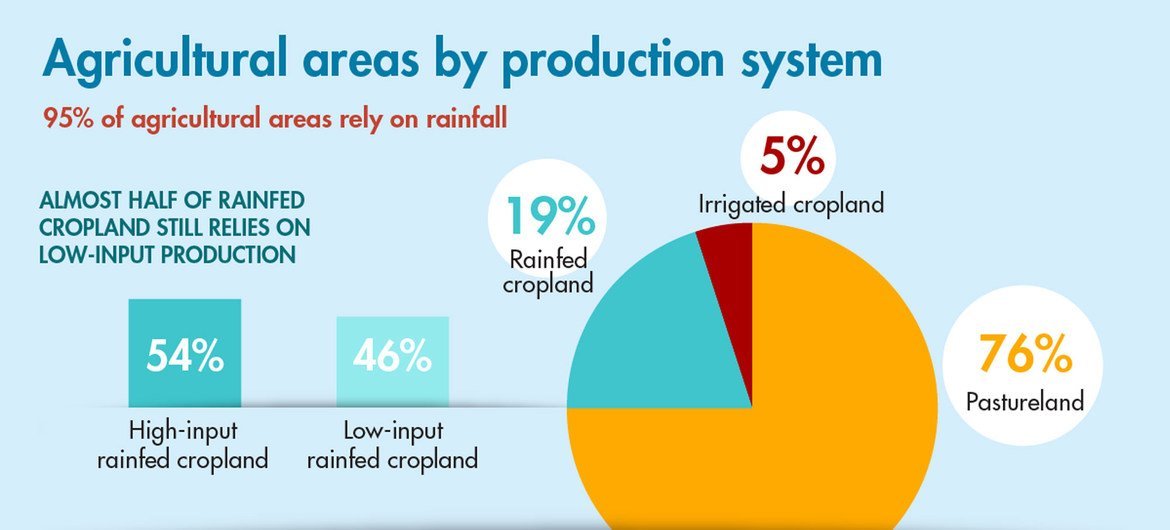 Food and Agriculture Organization (FAO)
Agricultural areas by production system.